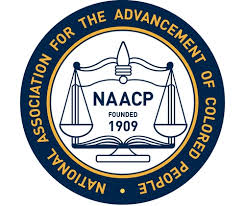 The Chatham County Western Chapter of the NAACP, Branch 5378
For more information, please contact president@ccwcnaacp.org
919-451-5250
P.O. Box 652 Siler City, NC 27344
Chapter meets the second Saturday of each month, 10:00AM - Noon
at the Central Piedmont Community Action Center
Corner of Ross Avenue and Trinity Street
Siler City, NC 27344
If your business is not listed, or to correct an error, please email webmaster@ccwcnaacp.org with your update.
Be sure to include the business name, owner, type of business, and contact information including address, telephone and email, if possible.
During the Covid-19 Pandemic, the Chapter meets via Zoom.
Please contact the president by the Thursday before the second Saturday to obtain the next meeting's Zoom Access Code.
All are welcome!